The iOS 16.5, iPadOS 16.5, and macOS 13.4 updates that Apple released today address vulnerabilities that are known to have been exploited by bad actors, which means it is important to update to the new operating systems as soon as you can.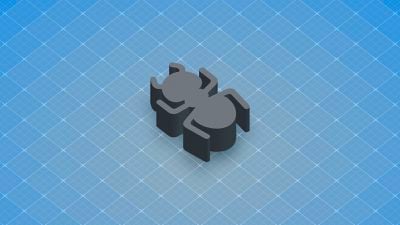 According to Apple's security support documents for iOS and macOS, the updates fix three WebKit vulnerabilities. Two of these issues were addressed in the prior iOS 16.4.1 and macOS 13.3.1 Rapid Security Response updates and are not an issue if you updated, but a third vulnerability is still active until you install the latest updates.
The WebKit security flaw could allow an attacker to break out of the Web Content sandbox, an issue that Apple fixed with improved bounds checks. Apple says that it is aware of a report that this issue may have been actively exploited.
The other two WebKit vulnerabilities were related to processing maliciously crafted web content that could allow for the disclosure of sensitive information or arbitrary code execution.
Popular Stories
Apple Previews iOS 17 Accessibility Features Ahead of WWDC
Apple today previewed a wide range of new accessibility features for the iPhone, iPad, and Mac that are set to arrive later this year. Apple says that the "new software features for cognitive, speech, and vision accessibility are coming later this year," which strongly suggests that they will be part of iOS 17, iPadOS 17, and macOS 14. The new operating systems are expected to be previewed…
iPhone 15 Pro Max to Feature Rearranged Camera Layout to Accommodate Periscope Lens
Apple is set to rearrange the layout of the rear triple-lens camera system on the iPhone 15 Pro Max to accommodate the new periscope camera technology that will be exclusive to the larger handset. iPhone 14 Pro camera layout. Arrows indicate swapped lens positions on iPhone 15 Pro Max. This year, a periscope lens system will be used for the telephoto camera in the iPhone 15 Pro Max for the…
iPhone 16 Pro Models to Have Larger 6.3-Inch and 6.9-Inch Display Sizes, Periscope Zoom Lenses
Apple has not notably tweaked iPhone screen sizes since the introduction of the iPhone 12 models in 2020, but that's set to change with the 2024 iPhone 16 lineup. The iPhone 16 Pro models will have larger display sizes than the iPhone 14 Pro models and the upcoming iPhone 15 Pro models. According to researcher Unknownz21, the iPhone 16 Pro (D93 in Apple's internal documentation) will feature …
OpenAI Launches Official ChatGPT App for iPhone and iPad
OpenAI today announced the launch of an official ChatGPT app for the iPhone and the iPad. OpenAI's ChatGPT has been accessible on the web and has been made available on iOS through multiple third-party apps, many of which are little better than scam apps, but this legitimate version will give users a safe way to use ChatGPT on the go. ChatGPT is an AI-based chatbot that uses generative…
Report: Apple Executives Cautious of Mixed-Reality Headset Amid Compromises
Key Apple executives including Tim Cook, Craig Federighi, and Johny Srouji have kept their distance from the company's mixed-reality headset throughout its development process amid a series of setbacks and compromises, according to Bloomberg's Mark Gurman. Apple headset concept render by Marcus Kane. Apple apparently began developing its headset in 2015, using Samsung's Gear VR and the HTC…
iOS 16.5 for iPhone Launching This Week With These New Features
In a press release introducing a new Pride Edition band for the Apple Watch, Apple confirmed that iOS 16.5 and watchOS 9.5 will be released to the public later this week. The software updates have been in beta testing since late March. "The new Pride Celebration watch face and iPhone wallpaper will be available next week, and requires watchOS 9.5 and iOS 16.5," said Apple on May 9. iOS…
WhatsApp Gains Chat Lock Feature for More Private Conversations
WhatsApp is rolling out a new Chat Lock feature that allows users to secure select conversations in their inbox behind a passcode, fingerprint, or Face ID authentication, parent company Meta has announced. In a post on its news page, Meta explained that locked conversations are removed from the regular chat list and hidden in a password-protected folder. Notification previews for any locked…
Microsoft Completes Rollout of Basic iMessage Support on Windows 11
Microsoft today announced it has completed its rollout of iPhone support for its Phone Link app on Windows 11, as spotted by The Verge. With the Phone Link app for Windows 11 and the Link to Windows app for iOS, iPhone users can make and receive phone calls, send and receive text messages, and view notifications directly on their PC. Notably, this means Windows 11 technically supports…


2023-05-18 19:14:45