The Cardinals drafted Oscar Mercado out of high school in Florida with their second-round pick in 2013, but it appeared his tenure with the club had run its course five years later when they traded him to Cleveland.
After having been raised as a ballplayer in the Cardinals' farm system, his first experience in the big leagues came with Cleveland. That's where he initially established himself in the majors, but he never forgot about the Cardinals.
This offseason, Mercado returned to that organization. Up until this past week, that meant providing depth in the minor leagues. On Sunday, he provided much more, and he did so on the stage he'd envisioned years ago when he first wore Cardinals red as a prospect.
Mercado went 3 for 4 with a double and five RBIs as the Cardinals beat perhaps the best left-handed starter of this generation, Clayton Kershaw, and battered a taxed bullpen on their way to a 10-5 win in front of an announced crowd of 44,721 at Busch Stadium, the fifth announced sellout this season and the third in a row.
Mercado became the fourth player in club history to have a five-RBI game while batting in the No. 9 hole in the batting order. Mercado also matched his single-game career high for RBIs, equaling a five-RBI performance he had with Cleveland on April 10, 2022. 
"It has been one of the most special things I've ever experienced in my life," Mercado said of this week with the Cardinals. "Just stepping into this clubhouse every single day has been really, really awesome. I feel like a little kid again."
The Cardinals (21-27) took three of the four games in the series and finished their seven-game homestand with five wins. They moved a game ahead of the Cincinnati Reds (19-27) and out of the National League Central Division cellar. The Cardinals finished the day in third place in the division by percentage points ahead of the Chicago Cubs (20-26).
"It's kind of crazy just looking around sometimes and just seeing so much talent, future Hall of Famers," Mercado said. "It's been special and everyone has been really great."
For the first time this season, the Cardinals had three players with three hits or more.
Cardinals star third baseman Nolan Arenado went 3 for 4 with a double and three runs as he extended his hitting streak to 12 games, his longest stretch with the club.
Infielder Tommy Edman went 3 for 4 with a double and a pair of runs, while shortstop Paul DeJong went 2 for 3 with a home run, a walk, four RBIs and four runs. DeJong now has seven home runs in 23 games this season. His four runs matched a single-game career high.
"The guys are the ones that set the tone," Mercado said. "Watching the guys in front of me put together good at-bats gives me confidence to go up there and know I can do the same. I just try to keep it going, try to keep the rally going, and do the best that I can whether it's on the bases, on defense or at the plate to help this team."
With the Cardinals having scored their first run and trying to make hay with two outs in the second inning against the former NL MVP and three-time Cy Young Award winner Kershaw, Mercado found himself behind in the count 0-2 after swinging over the top of two late-breaking sliders.
The left-hander came into the day with a 6-3 record and a 2.52 ERA through his first nine starts of the season. He's pitched at least six innings in seven of his previous nine starts. He'd also held opponents to three runs or fewer in seven of his previous starts.
It looked as if Kershaw, who had allowed three runs or less in seven of his previous nine outings, would minimize the damage and get out of the inning having limited the Cardinals to a run.
Except Mercado didn't swing over the top of the third slider that Kershaw threw his way. Instead, Mercado lined it into the left-center-field gap whipping through the air at a speed of 103 mph off his bat as DeJong and Brendan Donovan dashed around the bases to give the Cardinals a three-run inning against the lefty with the Hall of Fame résumé.
"I was looking for that pitch," Mercado said. "He threw two of them early that were sharp, really good. So once I called time, I stepped out of the box and kind of changed my plan a little bit and moved up in the box a little bit to be able to stop it from breaking so much."
Mercado came back to haunt Kershaw with an RBI single to left field in the fourth inning, again with two outs. Kershaw walked the next batter, Lars Nootbaar, and loaded the bases. That marked the end of his outing.
The 3⅔ innings from Kershaw tied his shortest career outing against the Cardinals (also done on Aug. 19, 2009, in LA) and gave him his first loss to them since Aug. 6, 2013.
"It's fun to watch Mercado come back to where it all started and be able to contribute immediately to the club that drafted him," Cardinals manager Oliver Marmol said. "That's obviously a bright spot, but you've got a good team when somebody different is contributing every night."
Mercado, who signed a minor-league free agent deal this winter, drove in three of the Cardinals' first four runs against Kershaw.
Just three teams had scratched out as many as three runs against Kershaw in a start this season. Mercado drove in three before the end of the fourth inning.
"Oscar did a great job coming in and getting, really, some great at-bats off a Hall of Fame pitcher," said DeJong, the second-longest tenured member of the Cardinals. "So hat's off to that guy for cashing in on those opportunities."
Mercado's path to contributing to the Cardinals in the majors didn't just resonate with Marmol, who managed Mercado once upon a time in the minors, but it also hit home in different corners of the clubhouse for players who'd come up with Mercado and saw from afar as he broke into the big leagues elsewhere.
"It's great that Oscar found his way back here," DeJong said. "I played with him in Low-A my first season with the Cardinals in 2015. I knew he had a lot of tools. I'd seen what he did in Cleveland and a little bit in Memphis this year before I got back here. I knew that he could help us with his great defense, speed, and he's a good hitter against lefties. He really showed all those things today."
DeJong began this season in the IL, and his minor-league rehab assignment included nine games with Triple-A Memphis where he played alongside Mercado.
Mercado and Cardinals starting pitcher Jack Flaherty were teammates at the Low-A, High-A and Double-A levels in the minors.
"I'm real happy for 'Merck,'" Flaherty said. "I've known that guy for a long time. We played together in Low-A, High-A. For him to go through the journey he's been through and for him to be back here and have the days he has had the last couple days — especially a day like today — I'm happy for him. He has been rock solid. That's just a testament to who he is and who he has always been."
Flaherty, who took into sole possession of 25th place on the Cardinals' career strikeouts list, exited the game one out shy of being able to qualify for the win. He pitched 4⅔ innings and allowed three runs on four hits and four walks. He struck out five and induced a major-league-leading 14th double play.
The Dodgers (29-19) had pulled within a run, 4-3, by the end of the fifth. But the Cardinals scored three in the fifth with the help of a two-run single by Mercado.
The Cardinals scored six of the game's final eight runs after the Dodgers pulled within a run in the fifth.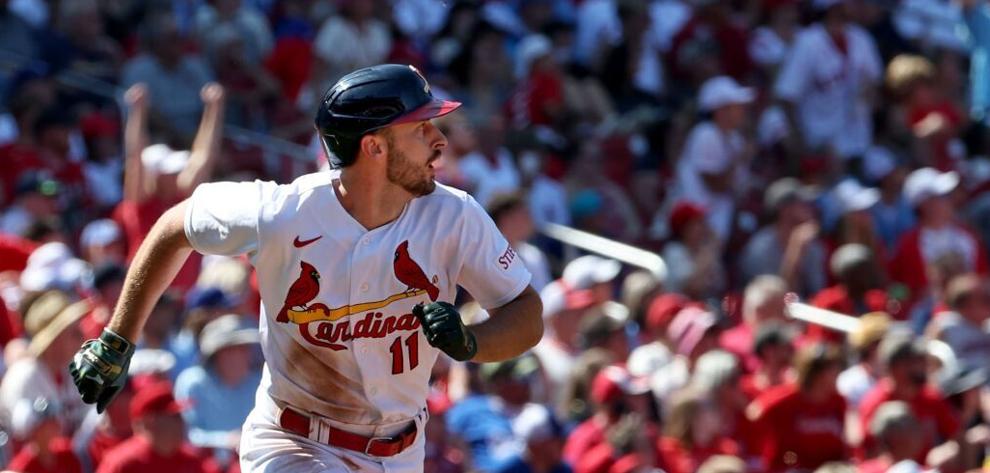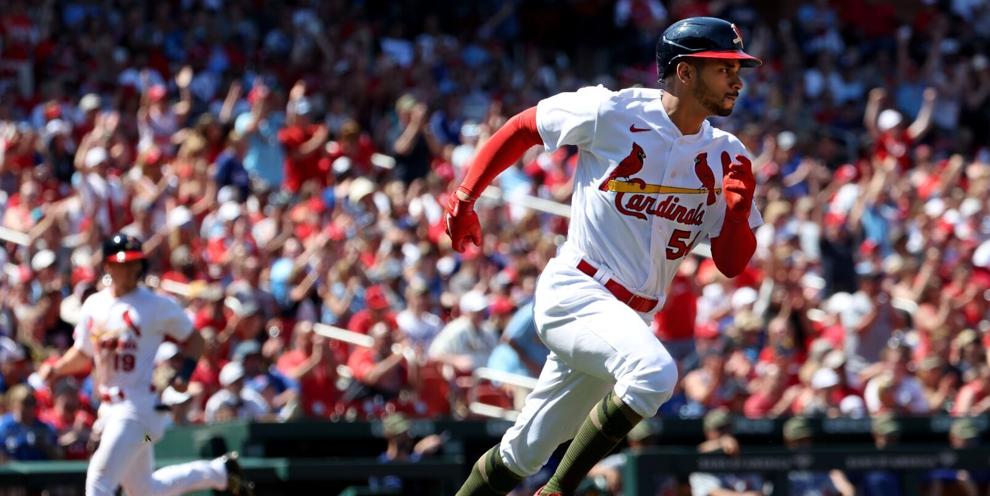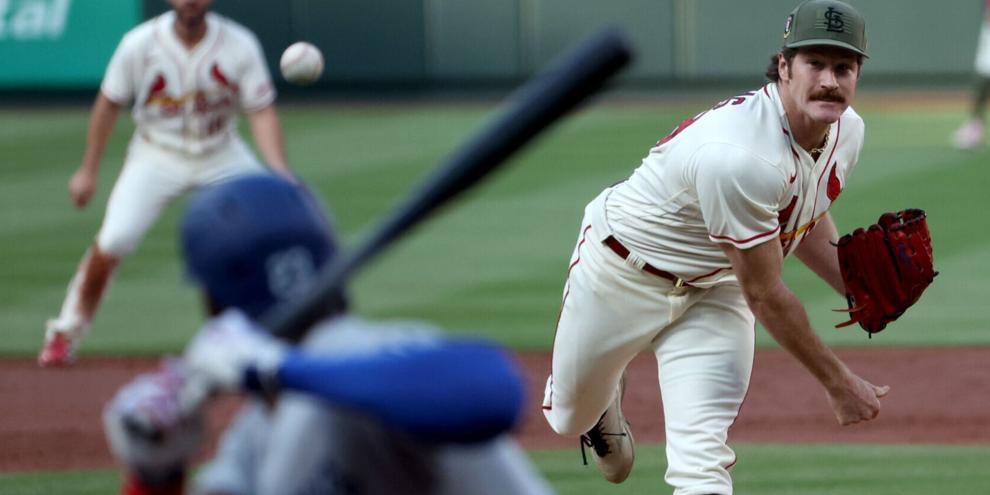 2023-05-22 12:28:00