As of today, there's just a month to go until the keynote event for Apple's 2023 WWDC event, which is set to take place on Monday, June 5. WWDC 2023 is going to be exciting, because in addition to iOS 17 and the usual software updates, we're also expecting to see Apple's AR/VR headset.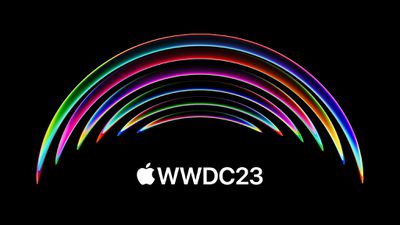 We thought we'd do a quick rundown of everything that's rumored now that we're at the 31-day countdown mark.
‌iOS 17‌ won't be an update where we get a major feature overhaul like iOS 16's Lock Screen, but according to Bloomberg's Mark Gurman, it will have some of the "most requested features" that iPhone users have been hoping for.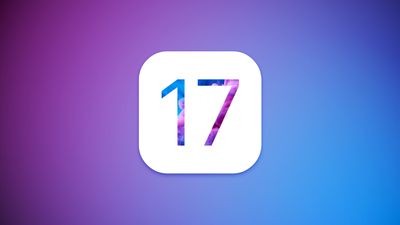 Dedicated journaling app for tracking and recording daily activities and thoughts.
Updated Control Center interface.
More functionality for the Dynamic Island.
More interactive widgets.
Search improvements.
Health app to expand to the iPad.
Health app will include new mood tracking functionality, asking users about their day and tallying up the results over time.
Health features for tracking vision changes.
Minor Lock Screen updates, such as font size tweaks and option to share Lock Screen designs.
Apple Music Lock Screen interface to possibly gain support for lyrics.
Manual adjustment options for App Library folders.
More streamlined and intuitive Wallet app.
Find My improvements.
Support for sideloading apps in Europe.
Note that some of these features, like the journaling app and mood tracking, come from reliable source ‌Mark Gurman‌. Others, like the widget rumor and the changes to ‌Dynamic Island‌, are from a source with a less established track record.
We aren't getting notable updates to the Apple Watch hardware this year, but changes are coming in watchOS 10. This could be one of the bigger watchOS updates that we've had in recent years, with Gurman describing it as "fairly extensive."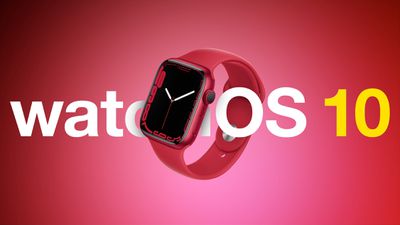 A new widget system will make it easier to get to key information on the Apple Watch without the need to open an app. Widgets will be scrollable, and will allow glances at activity tracking, weather, calendar appointments, and more.
Buttons like the Digital Crown could be more customizable, with users able to choose to have a press open up the widgets interface rather than the Home Screen.
Apple could overhaul the Apple Watch ‌Home Screen‌ in some way, offering a more intuitive layout than the app grid.
Apple's mixed reality headset, which could be called the "Reality One" or "Reality Pro," will be the company's first new product category since the 2015 launch of the Apple Watch. It will be Apple's second wearable device, and rumors suggest it is going to be packed with cutting edge features.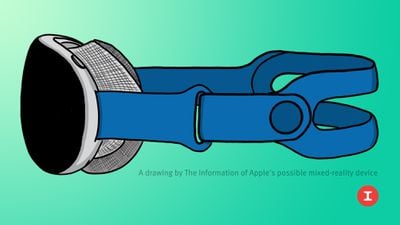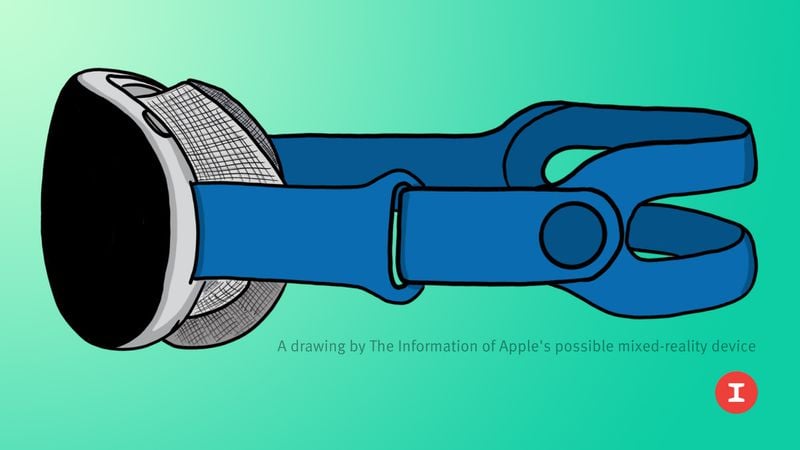 The headset will use dual 4K micro-OLED displays from Sony for 8K total resolution and a display quality that exceeds the display quality available from competing products.
Dozens of cameras will be included for everything from mapping the environment around the wearer to monitoring facial expressions, hand gestures, and leg movement.
Iris scanning will be used for authentication.
Facial expression tracking will be available to relay the wearer's facial expression to a virtual avatar in chats and calls.
Augmented reality and virtual reality capabilities will both be available, with users able to swap between them using a Digital Crown-like knob. AR will use the cameras to map the world around you, overlaying virtual objects on the real world, while VR is entirely virtual and shuts out the world.
The headset will be controlled by hand gestures detected by the cameras.
Mac-level M2 chips will be included in the headset to handle all of the processing needs. Rumors suggest Apple will use one high-end main processor that's supplemented with another lower-end processor that manages the sensors in the device.
There will be no built-in battery, with the battery instead attached to the headset via a cord and worn in a pouch at the waist. Battery life will be around two hours.
Rumors suggest we can expect a thin and light design for the headset, and it will be lighter than competing headsets because it doesn't have an included battery.
Air typing support will be available so that users can handle text input without a physical keyboard, but it will also support text input through the ‌iPhone‌.
xrOS, the operating system that runs on the headset, will include Apple-designed apps optimized for virtual reality, with a specific focus on gaming, video conferencing, fitness, and consuming media. Apple will work with gaming companies and third-party app developers for app experiences.
The headset will be able to run apps designed for the ‌iPad‌ in a 3D environment, and it will also allow for watching content like Netflix and YouTube.
Those who wear prescription glasses may be able to order the headset with prescription lenses.
A larger version of the MacBook Air is finally coming this year, and we're expecting to see it introduced at WWDC.
Display size around 15.5 inches.
Design and feature set similar to the current ‌M2‌ ‌MacBook Air‌.
‌M2‌ chips inside, with Apple likely offering 8-core and 10-core GPU variants. M3 chips are not expected.
macOS 14 and tvOS 17
macOS Ventura will get a followup with macOS 14, but we haven't heard much about the update as of yet and don't know what to expect in terms of features. Headset support is a given, and updates on the Mac sometimes mirror what we get on the ‌iPhone‌, so we'll likely see the rumored journaling app available cross platform.
The Mac will get the same ‌Find My‌ updates, and if there are improvements to features like Siri and Search, those will come to the Mac too.
As for tvOS 17, tvOS updates are so minor in scale that we're not expecting much beyond minor tweaks and new screensavers.
Other Possibilities
We're waiting on the Mac Pro and new AirPods models with USB-C, but Gurman says the ‌Mac Pro‌ is a no go for WWDC and we have heard no rumors of AirPods refreshes for the summer.
What we will likely see is new case options for the ‌iPhone‌ and the ‌iPad‌, along with updated Apple Watch bands, all of which will be in summer hues.
More Coverage
In the next month leading up to WWDC, we'll be seeing a growing number of leaks about ‌iOS 17‌, macOS 14, ‌watchOS 10‌, the new 15-inch ‌MacBook Air‌, and the AR/VR headset, so you'll want to stay tuned to MacRumors to keep up with the latest leaks.
In addition to our daily news coverage, we also have a long list of dedicated roundups and guides where we keep track of rumors for upcoming releases, and these are great to follow if you can't keep up with the site each day.


2023-05-05 18:02:46