Right… Let's talk about the yellow iPhone 14…
While on the surface it looks like a simple marketing injection aimed to boost interest in the six-month-old iPhone 14 until it's time for the new iPhone 15, I have a suspicion that Apple's color refresh manages to do more than just offer one more option for those looking to buy the latest iPhone.Cupertino's "spring color" tradition dates back to 2020 when the iPhone 12 series of phones were joined by a bright purple iPhone (many loved this one). Then, in the spring of 2022, the iPhone 13 lineup was extended thanks to the addition of a dark green model, and it's now time for the biggest Minion fans to rejoice, as they get a bright yellow iPhone that jumps a season, looking like summer itself!See, I don't need a yellow iPhone. No one does. In fact, no one needs a black, white, purple, red, or blue iPhone either – 95% of us keep our phones in cases. But when I saw the yellow iPhone, it… spoke to me. It's so new, yellow… So… unnecessarily fresh-looking!
Yes, I'm ashamed to admit that for a split second even I, the tech nerd (who's supposed to be immune to marketing games), thought of getting the new yellow iPhone!
Of course, I quickly remembered I already have an iPhone 13 (red, not yellow). And then I instantly thought of the iPhone 15, which comes out in six months from now, and that the same iPhone 15 is shaping up to be a far better buy than the iPhone 14, which might be actually Apple's worst upgrade ever (a different story on that is in the works).
But for now, here's why you should be a bit more careful when it comes to Apple's colorful mind games. Also, I'm throwing in some practical advice (from personal experience) on how to keep your old iPhone looking fresh without having to spend another $800 for a yellow paint job – if you're that crazy.
New iPhone 14 in yellow: Even if you need a new iPhone, buying this one might be the worst idea ever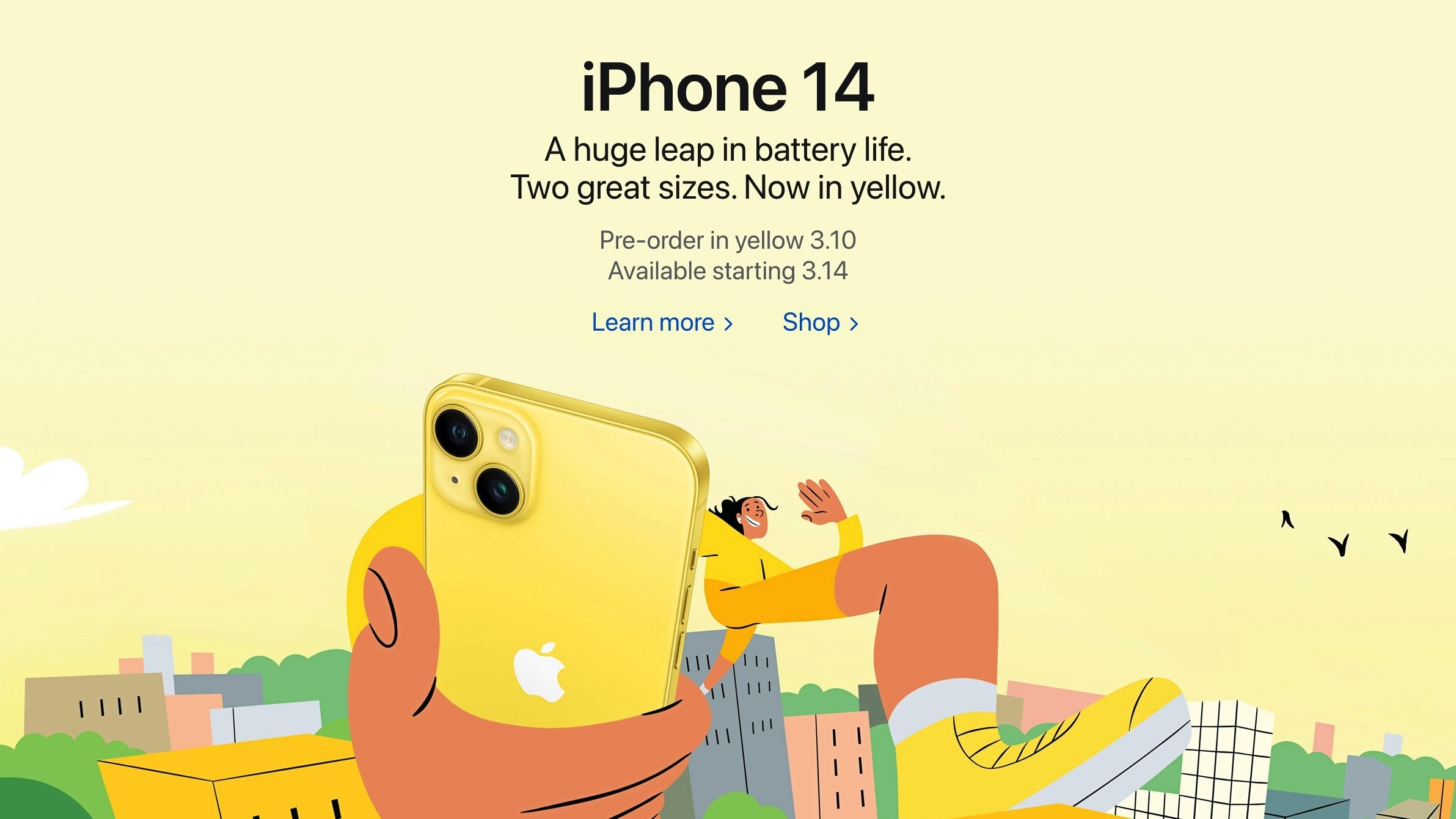 Apple's marketing machine is on.
Everyone gets it – Apple wants to sell more iPhones, and adding a new color to the lineup is just another attempt at attracting more potential customers. It's a business. Money rules the world. Whatever. But don't let Apple's expert marketing get to you.I try to travel as much as I can, and I can tell you that many of the iPhone 13s I've seen in the wild have been… green. Now, that might be a total coincidence, or it might be because green was the new color added to the iPhone 13 lineup six months after the original release. People like rocking "the new iPhone", even if it's just a new paint job. So, Apple's marketing works.
Fast forward to today, the yellow iPhone 14 is the hottest topic on tech Twitter. Like the 13, the new iPhone 14 is the same phone with a new paint job, and yet it seems to get people talking. And since the tech world is now talking about the new-old iPhone 14, it'd take a couple of weeks before Apple's marketing machine reaches "normal people" who might be on the lookout for a new iPhone. Billboards, posters, stores, YouTube ads, TV ads – we all know what's to come and as Chris Martin said, "it's all yellow".
According to insiders, Apple held a secretive, closed-circle event in New York to let certain members of the tech world take a look at the yellow iPhone 14 (yes, as if it's a new phone). It's also worth noting that unlike previous years, there isn't a new iPhone Pro color. It would've been nice to see the iPhone 14 Pro in matte yellow.
Three big reasons prove it's the absolute worst time to buy a new (yellow) iPhone 14 and they are iPhone 13, iPhone 15, and iPhone SE 4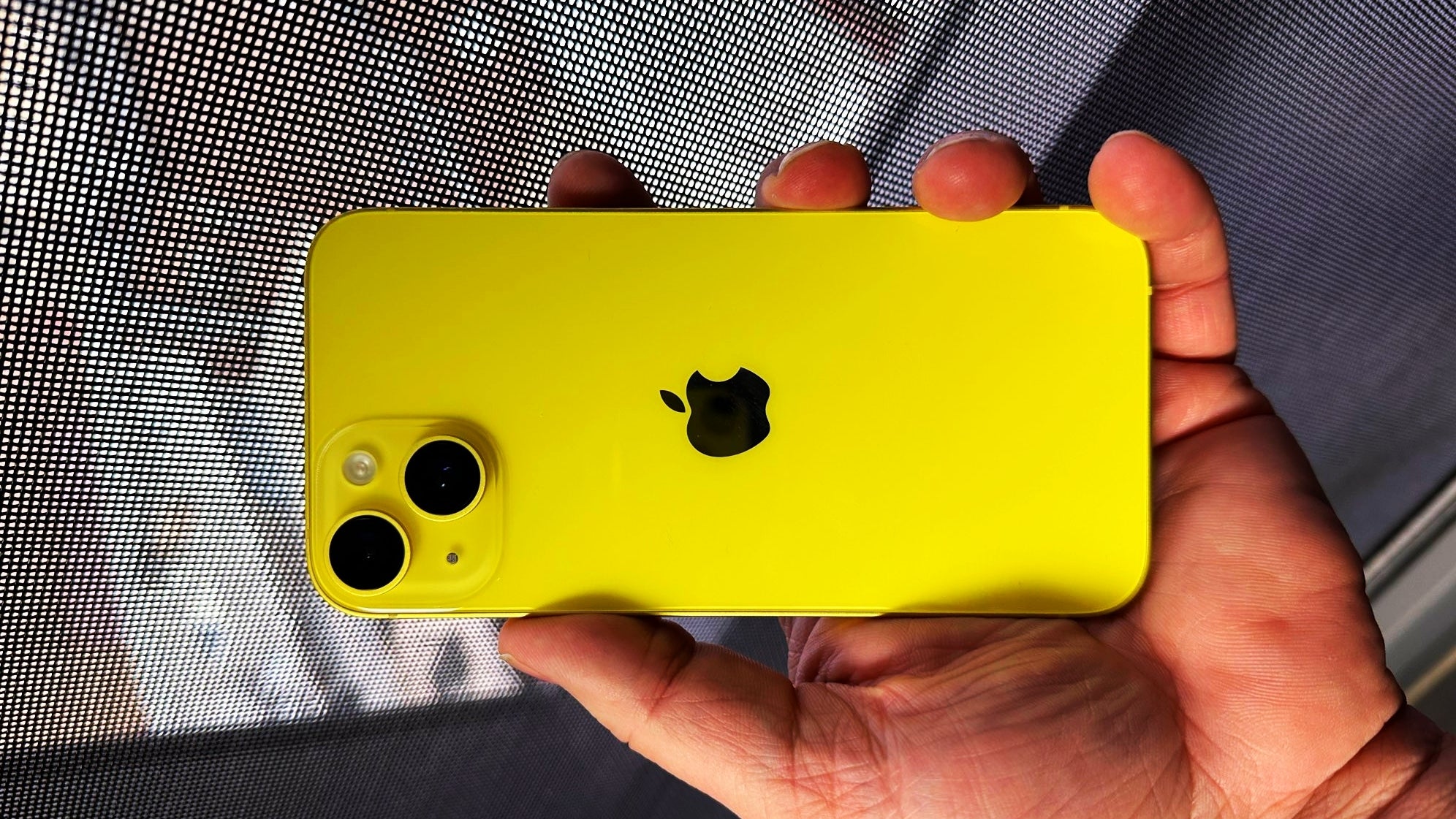 Launching in about a year from now, the iPhone SE 4 is rumored to be what's basically an iPhone 14. The price should be close to $500.
Sure, people choose a new phone with their eyes.
So, the way a phone looks and feels will always be of huge importance to the average consumer. Therefore, if a yellow iPhone's always been your dream, who am I to stop you? Heck, even I wish my iPhone 13 mini was yellow right now (and that's possible; keep reading).But whether it's purple, green, yellow, or rainbow, nothing changes the fact that the iPhone 14 might be the worst iPhone upgrade not just in recent Apple history but… ever. Granted, that's a topic for a different story (coming soon), but this iPhone refresh is timed perfectly for Apple and terribly for those looking to get the best value…
iPhone 13 is a much better buy than the iPhone 14 for those in desperate need of an upgrade; it's 95% the same phone – check out our iPhone 13 vs iPhone 14 comparison
iPhone 15 is only six months away, promising to bring the iPhone 14 Pro's Dynamic Island to the most affordable model; a new body with subtle curves, an additional 2x camera lens (achieved via software), and most importantly, USB-C – the biggest change to charging since Lightning
Fresh leaks about the upcoming iPhone SE 4, expected in about a year from now (spring 2024) hint at a budget phone that's basically an iPhone 14 but at a price of around $500; if you can wait until next year – this one's a no brainer
Buying an iPhone 14 when the iPhone 15 is six months away from release might be the worst tech purchase decision one could make. If you happen to break your current phone, just buy an affordable device until the new iPhone is out, or use an old phone you might have in your drawer.
You want the new yellow iPhone 14? You don't have to pay Apple $800! Get a new case or dress your current phone in a skin that gives it a fresh new look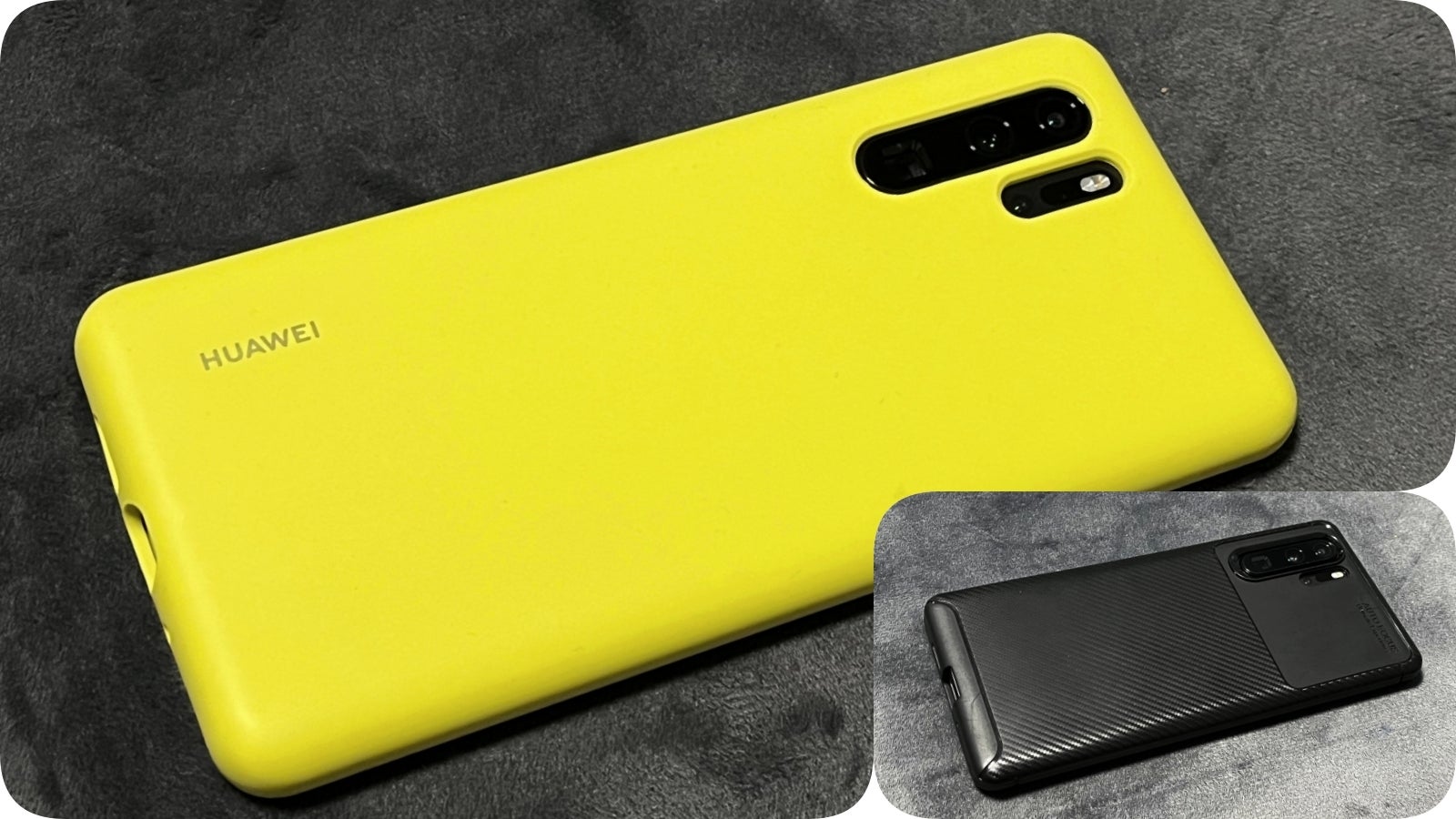 I guess my Huaweu P30 Pro from 2019 looks cool again. This case didn't cost $800.
Getting you to buy an iPhone 14 now when the iPhone 15 is around the corner is a big win for Apple. That means you're likely to get your next upgrade much sooner but also – once you see the new iPhone 15, you might even be willing to ditch your new iPhone 14, which would be even more profitable for Tim Cook & Co.
Now, let's say you're weak (like me) and after seeing the yellow iPhone you really want a mellow-yellow one for yourself – but you also want to avoid getting caught into Apple's sneaky mind games… Well, you can always refresh the look of your phone by doing something very simple that (believe it or not) not everyone thinks about when they "get bored" with their existing phone.Buying a new case for your phone instead of shelling out $800 for a new one is probably the easiest, cheapest, and quickest way of making sure you don't get bored with your current iPhone 13, iPhone 12, iPhone 11, or any phone, really.
Funny enough, I recall buying the original yellow case for my Huawei P30 Pro about two years ago, which certainly gave it a brand new look (and feel). I guess I do like yellow.
But if you really want a yellow iPhone (or pretty much any other color), and you make up the minority of people who carry their expensive phone without a case (I can't relate), then a company like
dbrand
might be your best friend. No, we aren't sponsored by dbrand (which makes me wonder why), but as long as you have $25-30 to spare, the Canadian brand will ship an iPhone (or Android) skin across the world to help you get a fresh new look for your existing phone in no time.
As dbrand's cheeky marketing team says, they are "literally everywhere".
Of course, a phone skin is far less protective than a case, but it's also far better than going phone-naked, which when you think about it, is the only way to show off your new yellow iPhone 14 (if you were to buy one). I'm rocking dbrand's Black Camo skin on my iPhone 8 to cover up its broken back, and it looks and feels fantastic.
I don't know if you can tell, but unlike other articles where I try to make sense of the market, this story was just me trying to convince the average person to resist the newly-developed hype around the yellow iPhone 14 – because there are much better alternatives coming up. Did it work?


2023-03-11 21:04:57