Left-hander Matthew Liberatore gave the Cardinals a needed pitching performance in a head-to-head matchup against one of the best hurlers in the National League, and Paul DeJong provided a big swing to create crucial wiggle room down the stretch of a series-clinching win for the suddenly surging ballclub.
Liberatore, recalled from the minors prior to the game, pitched five scoreless innings to win a duel with former Cy Young Award winner Corbin Burnes and put the Cardinals on the path to a 3-0 win over the NL Central Division-leading Milwaukee Brewers in front of an announced crowd of 35,433 at Busch Stadium on Wednesday night.
The Cardinals (18-26) won their third consecutive series as well as eight of their past 10 games as they get set to host the Los Angeles Dodgers starting Thursday night.
Liberatore, recalled from Triple-A Memphis prior to the game, made his first start in the majors this season after having been the top-performing pitcher in the Cardinals' farm system so far this year.
"I think really my overarching goal is being more consistent with everything," Liberatore said. "I think I've done that so far this year, and I'm planning on continuing to do that."
On Wednesday, Liberatore (1-0) held the Brewers scoreless over five innings. He struck out six, walked three and allowed three hits to earn the win.
Last season in his first exposure to the majors, Liberatore made nine appearances (seven starts) and went 2-2 with a 5.97 ERA. He allowed 23 runs on 42 hits and 18 walks in 34 2/3 innings. He struck out 28 batters, and opposing hitters batted .304 against him.
"I made it one of my goals before the season started that I'm not pitching to be in the big leagues or pitching to prove that I belong anywhere," Liberatore said. "I'm pitching to win every baseball game that I took the mound for. I think when you view it that way, for me personally, it frees me up to play the game instead of trying to play the results, which never works out in your favor."
He had an encouraging spring training with several outings highlighting increased fastball velocity, more confidence and a more aggressive approach.
So far this season at Triple-A Memphis, he has shown off more of the same.
Liberatore had gone 4-1 with a 3.13 ERA in eight starts for Triple-A Memphis this season. He struck out 56 batters in 46 innings, walked 17 and recorded a WHIP of 1.17 while opponents batted .226 against him this season in the minors.
The build toward that success started well before spring training. Liberatore spent this offseason adding weight through a combination of eating 4,300 calories per day and working out aggressively.
As a result, he came into camp about 20 pounds heavier than the previous year — 215 pounds this year compared with 195 pounds last year.
With that bulk came improved strength, which led to increased and sustained velocity on his fastball — average of 97.6 mph on Wednesday compared with 93.7 last year — and that led to him trusting his fastball and being willing to attack with that pitch in the strike zone on a regular basis. That only increased the effectiveness of his curveball.
"I think ultimately the trust is what leads to the increased velo in the zone," Liberatore said. "I put on some weight. I'm a little bit stronger, but I think being able to go out and trust that I can throw it over the plate and still have success with it — they kind of work hand in hand.
"So the more you trust it, the better it comes out. The better it comes out, the more you trust it. I think it's just been a combination of that happening over and over and over again."
The ripple effect of Liberatore's offseason changes were being felt on Wednesday night at Busch Stadium.
And with the Cardinals having gone to a six-man rotation and going with one fewer pitcher in the bullpen, a strong outing was necessary on several fronts for the pitching staff.
"It was perfect," Cardinals manager Oliver Marmol said. "He did exactly what was needed, backs everybody up, gives them an extra day of rest. He threw up a ton of zeros, so we're in a good spot."
Even with that strong performance from Liberatore, the Cardinals held a miniscule one-run lead going into the bottom of the sixth inning.
Aside from a one-out infield single by Nolan Arenado that drove in the game's lone run to that point (the 1,000th RBI of Arenado's career), Burnes kept his foot firmly on the throat of the Cardinals offense.
They had a wonderful scoring opportunity in the fourth inning against Burnes but came away with nothing to show for it.
They started the inning with three consecutive singles by Willson Contreras, Brendan Donovan and Alec Burleson. Donovan's slow roller and Burleson's bunt never left the infield.
With bases loaded and no outs, Burnes fell behind in the count to DeJong 2-0. Burnes rebounded and struck out DeJong on a cutter for a called third strike. Burnes then struck out Tommy Edman swinging. Lars Nootbaar hit a soft dribbler between the mound and home plate that Brewers catcher Victor Caratini scooped up and threw to first for an inning-ending force out.
In the sixth with Burnes still dealing — he needed just 71 pitches to get through five innings — Donovan singled and advanced to second on a grounder to first base. That brought DeJong back to the plate with a chance at redemption.
When Burnes threw a 1-1 cutter to DeJong in a similar location as the one he struck him out on in the previous at-bat, DeJong smashed it 419 feet to center field for a two-run home run.
"It might have been almost the exact same pitch," DeJong said. "Initially going against him, I didn't want to swing at anything down because his cutter sometimes has a good amount of depth. Today, I thought it had more life, side-to-side. His velo seemed to be up compared to his previous starts.
"So for me, it was more about trying to hit a line drive. I was a little bit uphill, trying to hit the ball in the air a little bit too much. I was just trying to hit a base hit up the middle."
DeJong's fifth home run of the season gave the Cardinals a three-run advantage. Not only did it erase some tension, but the ripple effect on the Cardinals pitching staff meant they were free to attack without fear that any single mistake might be game changing.
"It was a huge relief, especially up by one against a good team like the Brewers," Cardinals catcher Willson Contreras said. "Paulie came up huge right there with the two-run homer. That helped us to be more aggressive in the zone and keep ahead in the count."
Relievers Andre Pallante (one inning), Giovanny Gallegos (1 2/3 innings) and Ryan Helsley (1 1/3 innings) completed the Cardinals' fourth shutout of the season.
After finishing April with a record of 10-19 and one of the worst starts in franchise history, the Cardinals are now 8-7 in May despite having lost the first five games of the month.
"Two out of a three is winning a series," DeJong said. "That's kind of our (modus operandi). That's what we want to do. It's tough to sweep teams in this league. It's the major leagues. For us it's about just grinding out these kind of tweener games. Those are the ones we want to win. (Tuesday) night we had a close one, so for us it was great to come out and get that win tonight."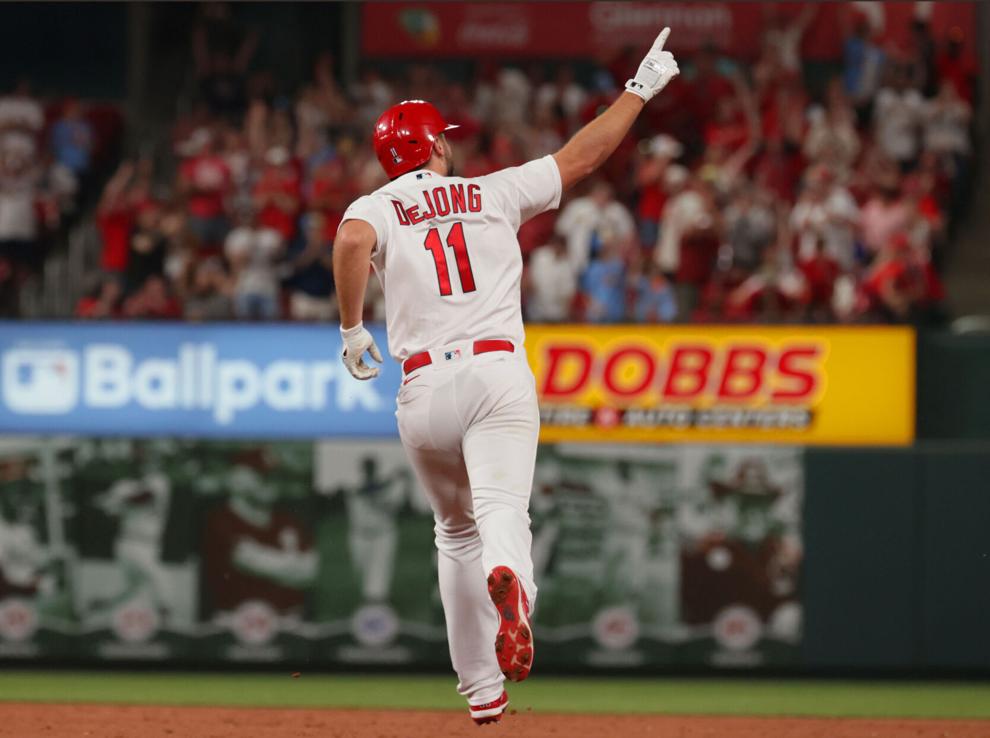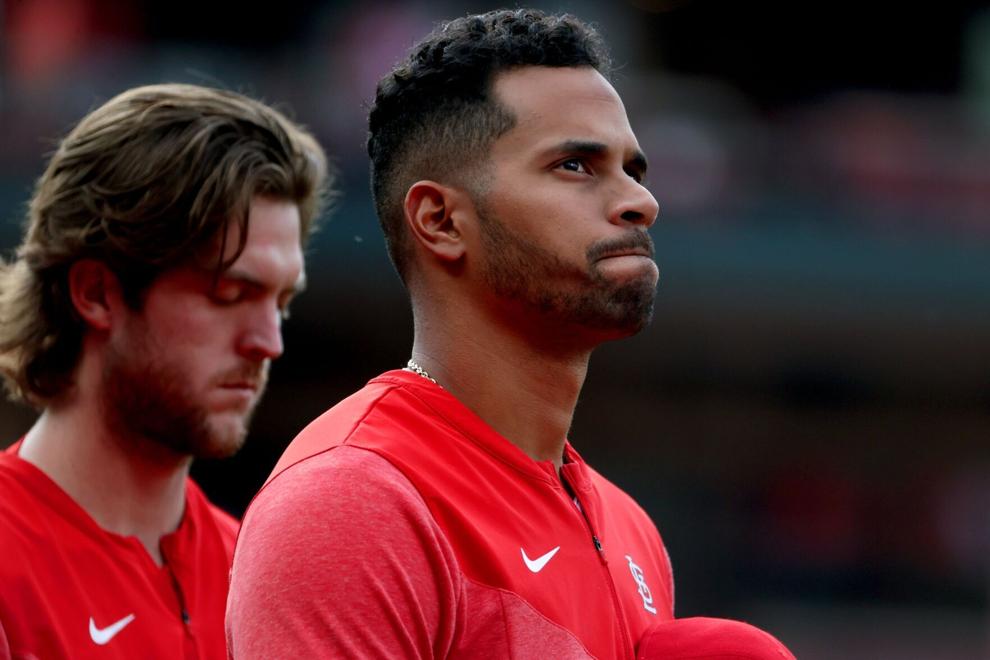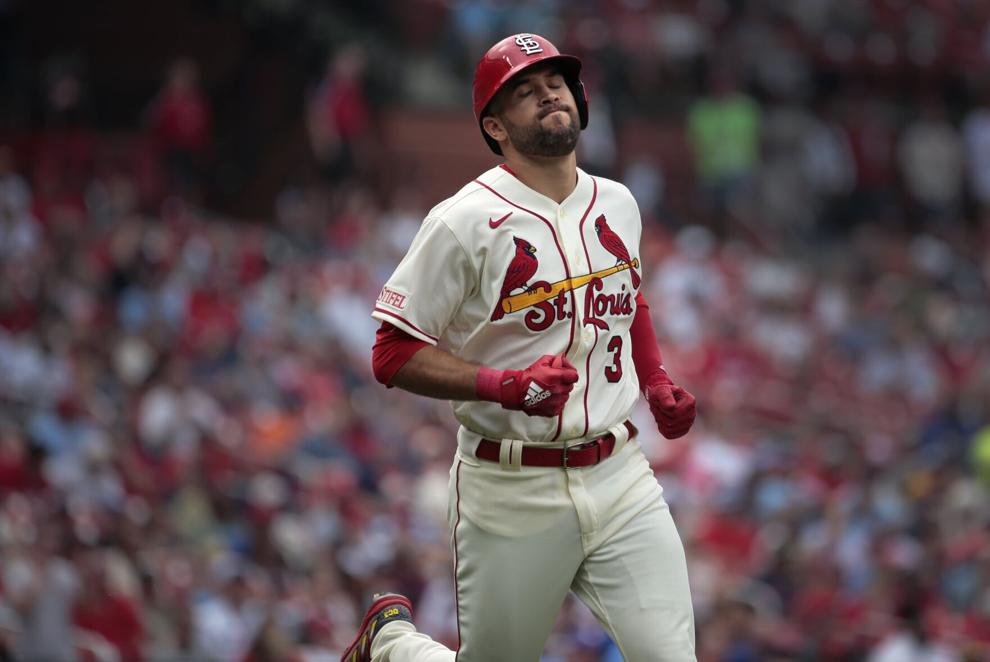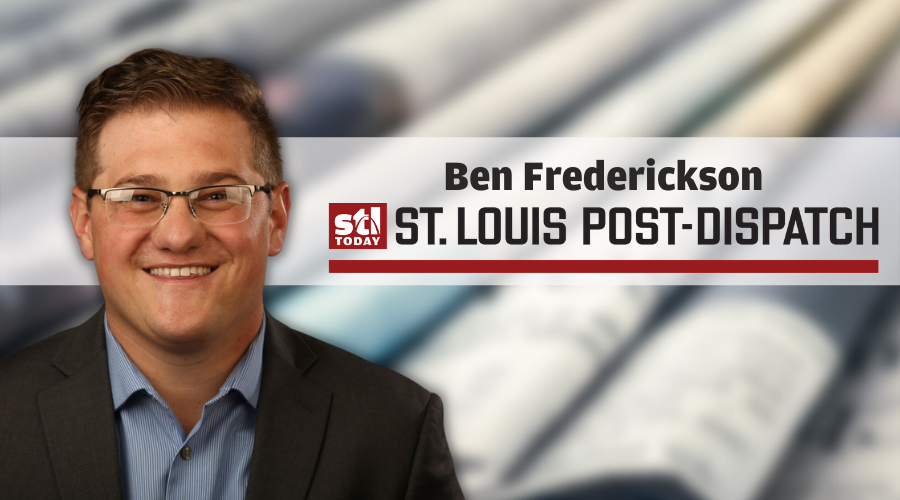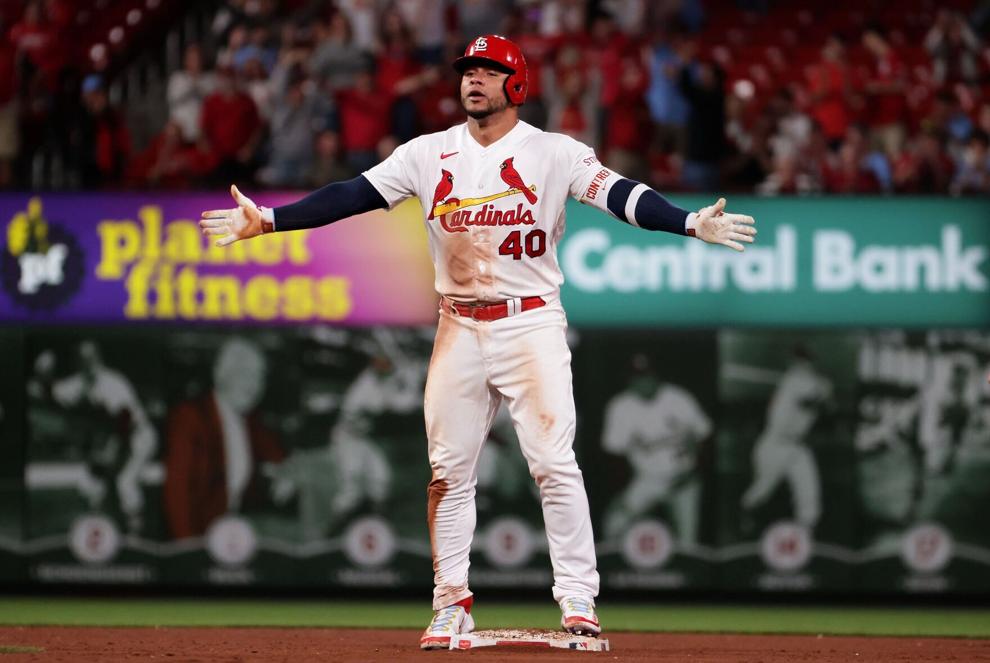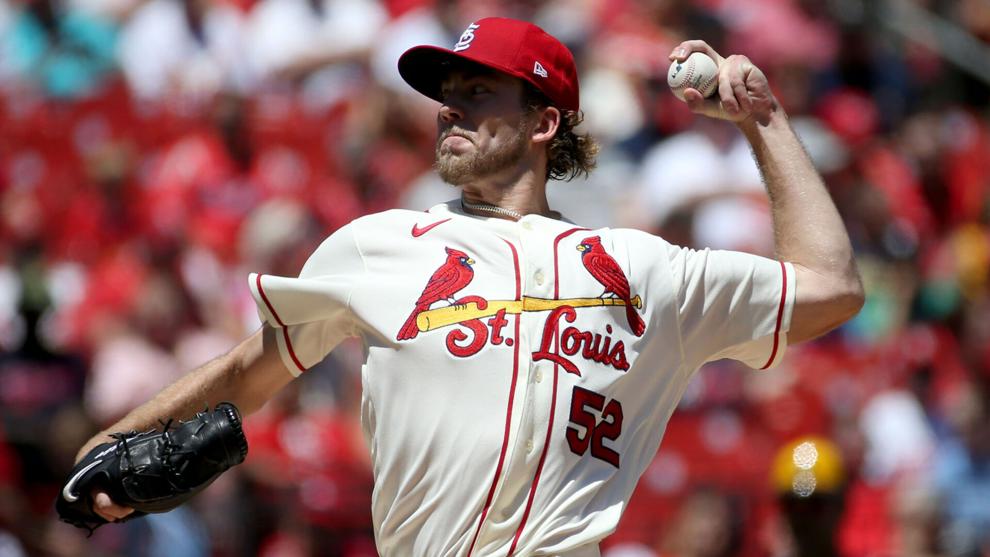 2023-05-18 12:29:00