Red Bull set the pace during Friday practice for the Saudi Arabian Grand Prix, with the reigning world champions lighting up Jeddah's streets in both session. But will they have it all their own way? We present the key data ahead of the weekend's action…
Red Bull continue where they left off
Red Bull started the 2023 season in style with a front row lock-out and dominant one-two finish at the Bahrain Grand Prix, and the early signs from practice in Saudi Arabia are that they will again be the firm favourites for honours here.
READ MORE: 'It's definitely not like Bahrain' – Friday practice pace-setter Verstappen braced for 'very close' fight in Saudi Arabia
Verstappen brushed off a recent stomach bug to lead Aston Martin rival Fernando Alonso by two tenths of a second during the FP2 qualifying-style laps – and our data indicates that Red Bull's corrected one-lap advantage is actually a whopping 0.6s.
As for race pace, the longer runs point to Red Bull having a smaller 0.2s gap to the chasing pack, backing up Verstappen's assertion that "with a low-deg circuit, I think the lap times are all very close, so it's definitely not like Bahrain".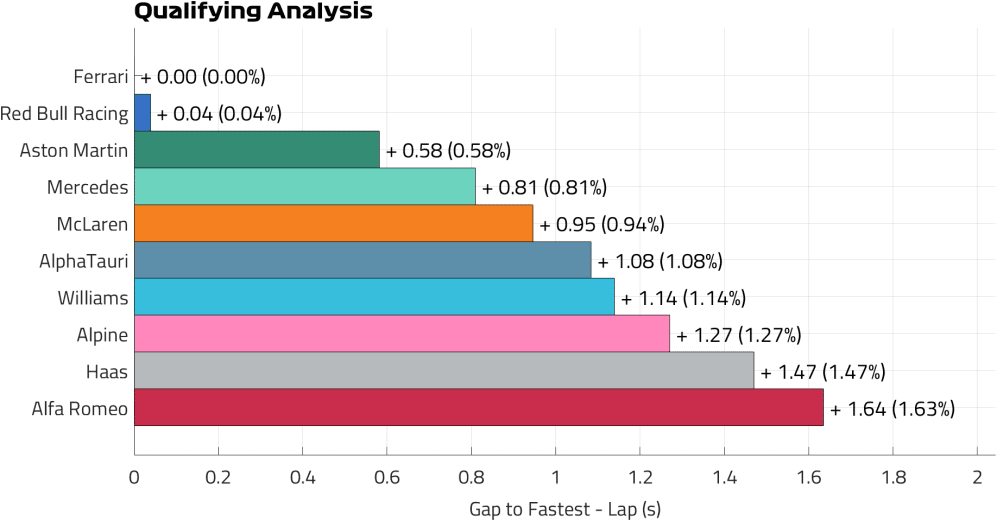 Ferrari set to emerge as Red Bull's main rival
Ferrari had a low-key first day of practice on the streets of Jeddah as Charles Leclerc and Carlos Sainz wound up ninth and 10th respectively on the timesheets, both the best part of a second off the pace set by Verstappen.
Leclerc was keen to note after FP2 that "everybody's doing different things with power" and the situation was "probably more different than other years" – before making it clear that Ferrari have "quite a bit in the locker" for the rest of the weekend.
READ MORE: 'We have quite a bit in the locker' declares Leclerc after Ferrari end Friday behind Red Bull in Jeddah
In qualifying, overturning the aforementioned 0.6s gap to Red Bull will be a tall order, but the race runs offer some more promise and tie in with Leclerc's thinking as he prepares for a charge through the field when a 10-place grid penalty is applied.
It is important to note, though, that our analysis shows Ferrari experienced roughly double the tyre degradation of Red Bull, having already suffered on the abrasive Bahrain International Circuit.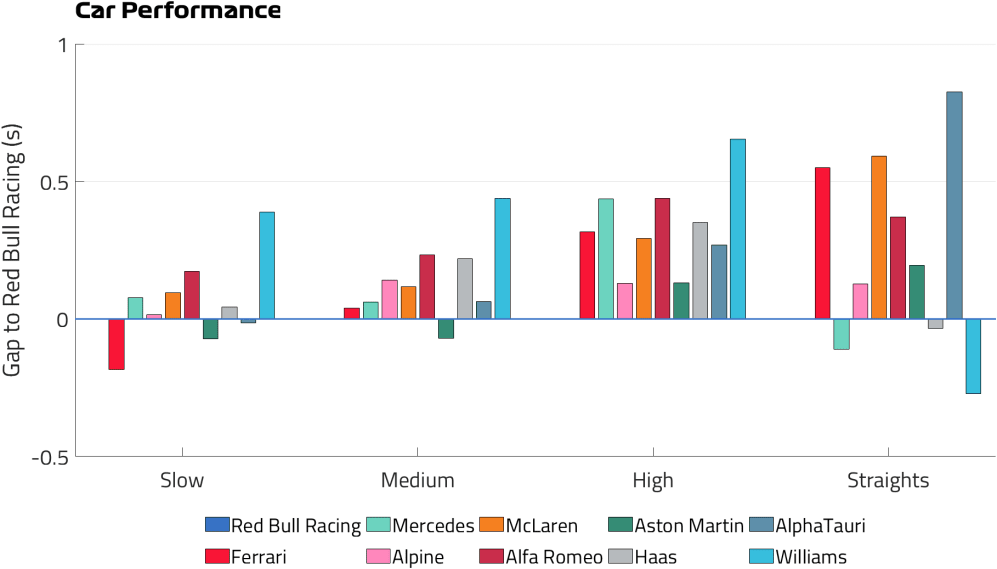 Aston Martin in a close fight with Mercedes
Aston Martin made headlines at the season opener as Fernando Alonso and the much-improved green machine built on their pre-season promise to qualify fifth – behind only the Red Bull and Ferrari cars – before claiming a remarkable podium finish.
After the first day of practice for round two, Aston Martin have shown themselves to be in the mix again, but rather than pushing Red Bull and Ferrari at the sharp end, they are likely to be in a tight battle with Mercedes to be the third-quickest team this weekend.
READ MORE: Alonso hails 'another good start' for Aston Martin in Saudi Arabia as Stroll wary of 'surprise' rival
Indeed, while their qualifying pace is not too dissimilar to Ferrari's, our data shows that Aston Martin – lacking some top-end speed to the high-grip, low-drag Red Bull – will be more than half a second adrift in race trim, with only 0.01s to separate their long-run pace and Mercedes'.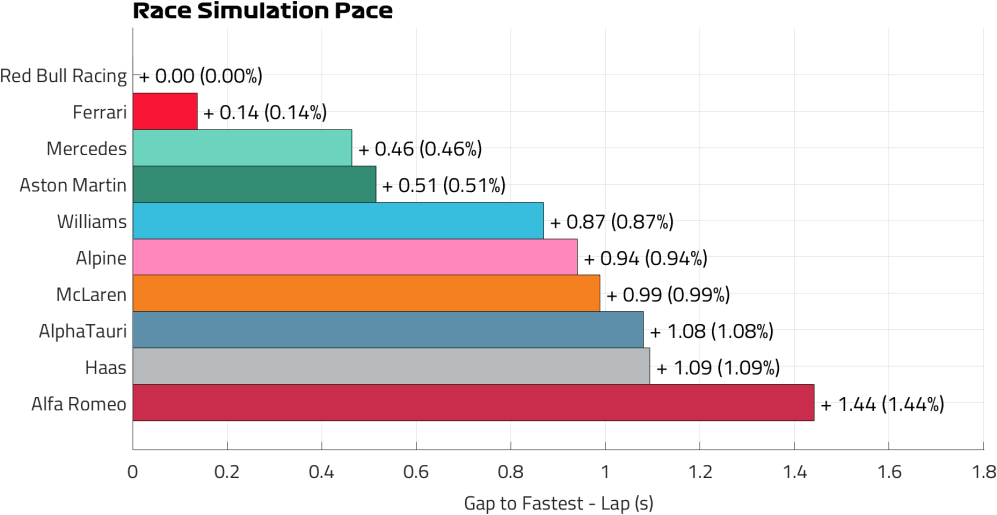 McLaren and Alfa Romeo face a Q1 scrap
With the top four seemingly locked in, and Haas, Williams and Alpine all showing comparable one-lap pace, it leaves three teams cut adrift at the back of the pack in qualifying-trim – the common theme being a lack of straight-line speed.
Based on the practice data, AlphaTauri, McLaren and Alfa Romeo could well find themselves in a fight to get out of the first qualifying phase, something the papaya team only narrowly avoided when Lando Norris squeezed his way into Q2 in Bahrain.
READ MORE: AlphaTauri boss Tost jokes 'I don't trust engineers' after point-less start to season
Worse still for Alfa Romeo, their long-run pace looks set to be the slowest of the field, but there are more encouraging signs in this area for AlphaTauri and McLaren, who should be able to compete with the likes of Williams and Haas on race day.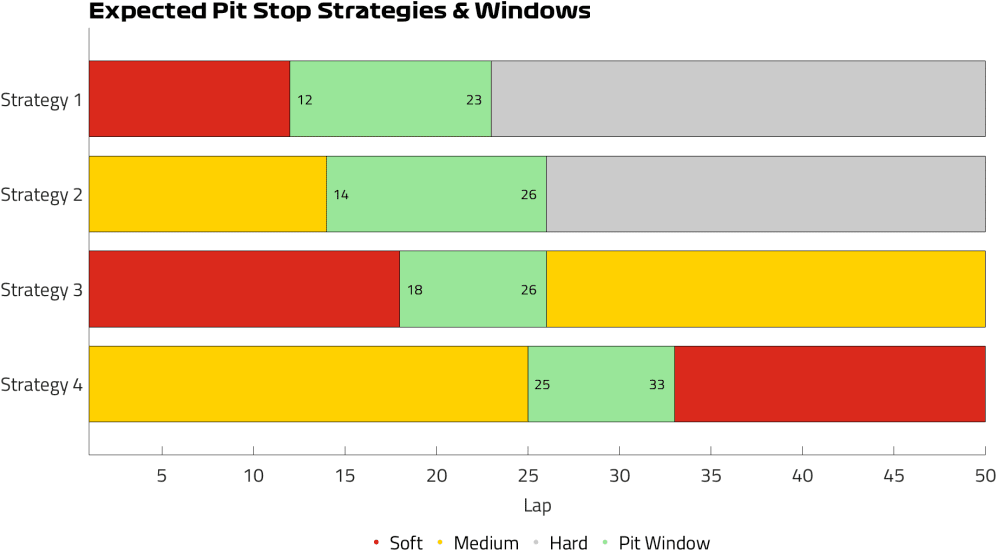 Low degradation the dominant strategic factor
With plenty of laps completed on the soft, medium and hard tyre compounds throughout practice, the number-crunching suggests that a clear one-stop strategy will be the way to go in the race.
Given the low levels of degradation here, all three compounds are expected to be suitable race tyres, but graining seen on the soft and medium rubber means the hard compound could be the best overall race tyre – its performance offset over one lap also much smaller in race-trim.
WATCH: Ride onboard as Verstappen storms to the fastest lap of Friday practice in Saudi Arabia
However, the high probability of incidents and Safety Cars in Jeddah means that strategies could quickly be thrown out of the window and cause plenty of headaches up and down the order.


2023-03-17 21:26:07