Share this article paywall-free.
First pitch is scheduled for 11:35 a.m. at Cincinnati's Great American Ballpark
The Cardinals will go without all of their stars in the series finale with the Cincinnati Reds, opting to rest Paul Goldschmidt, Nolan Arenado and Willson Contreras by leaving them out of the starting lineup. Today's lineup is the first time this season that the three have all been out of the starting nine simultaneously. The move results in one of the more unique lineups the Cardinals have utilized this season.
Brendan Donovan, Alec Burleson and Andrew Knizner will serve as the understudies for the three stars. Juan Yepez and Oscar Mercado will also start in the resulting lineup shuffle, starting in the corner outfield positions.
Donovan, who will play third base, slides into the third spot in the batting order, marking the first time in his major league career that he will start in the third spot of the order. Paul DeJong will follow him in the order, batting fourth and slotting into Nolan Arenado's usual place.
Burleson will play first base for Goldschmidt, and fifth, Andrew Knizner will hit eighth and catch.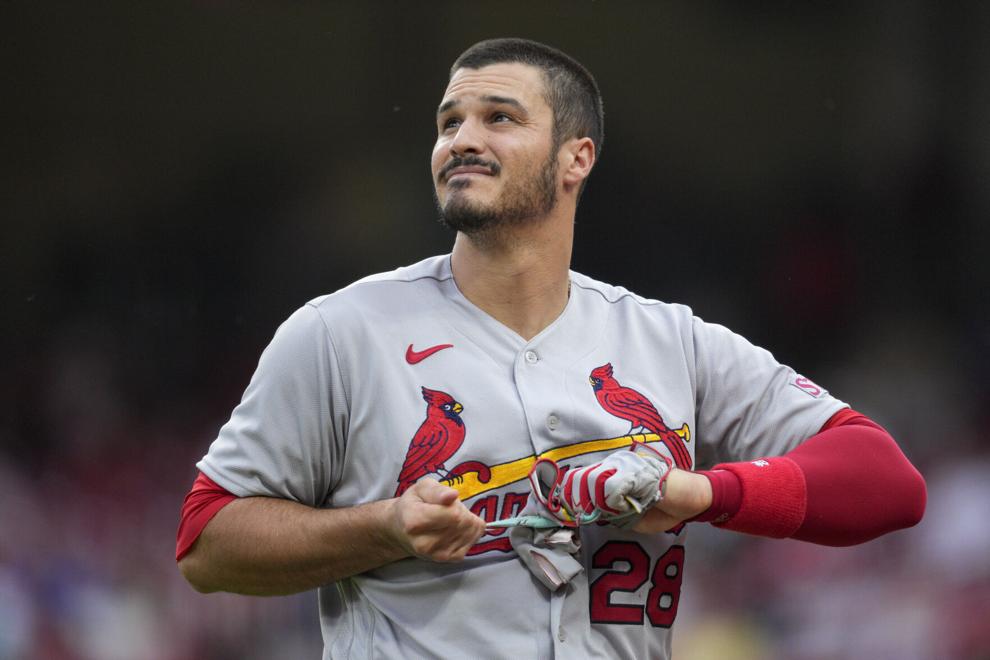 Starter allows season-high 11 hits and six runs through four innings as Cincinnati romps to a 10-3 victory. Cardinals' offense limited by swingman Ben Lively.
Lineups 
Cardinals (22-29, 4th in the NL Central, 6 GB)
Reds (21-28, 4th in the NL Central, 6 GB)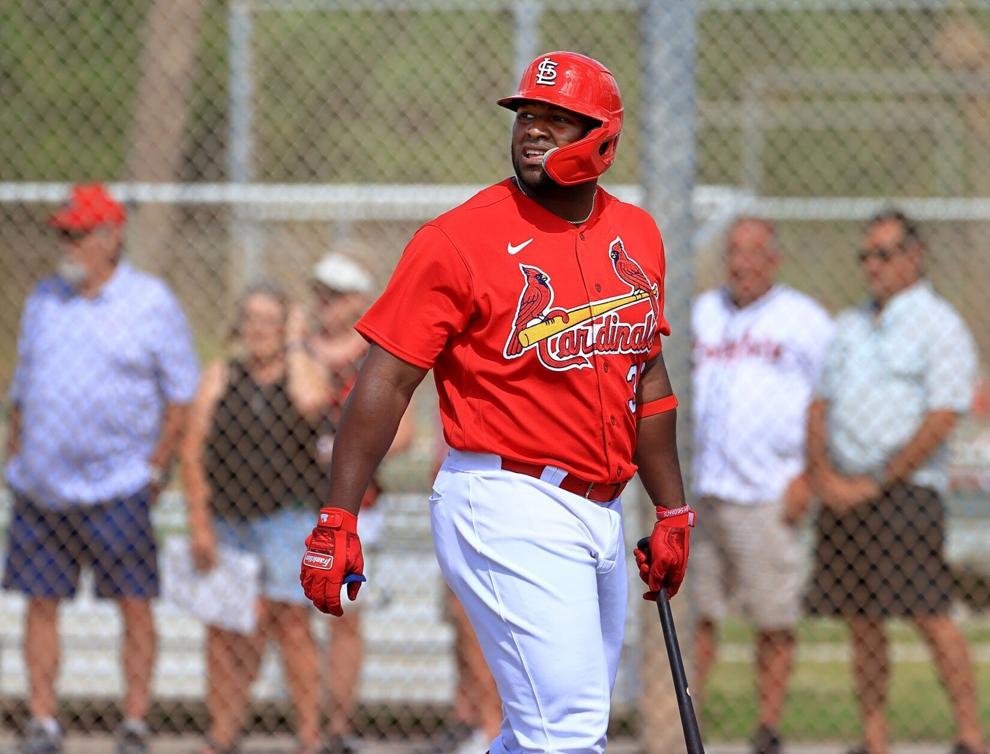 After homering once in his first 26 games to begin the year with Class AAA Memphis, Moises Gomez has now hit seven in his last 16 games.
Pitching matchup
RHP Miles Mikolas (2-1, 4.77 ERA): Miles Mikolas is looking to build off his performance last time out, which could be considered the best of the season. The righty went a season high seven innings and allowed three runs in a win over Los Angeles. 
RHP Luke Weaver  (1-2, 6.54 ERA): The former St. Louis Cardinal is making his first career start against his former team. Weaver was a first round pick by St. Louis in 2014 and was a part of the trade package sent to Arizona for 2023 NL MVP Paul Goldschmidt. 
Rookie Matthew Liberatore will start Friday in Cleveland, pushing every start back, and opening up a conversation for when and how Matz will pitch next.
Injury report
OF Tyler O'Neill (lower back strain): O'Neill's scheduled rehab assignment has been postponed due to not recovering as fast as expected. O'Neill has yet to progress to full baseball activities per Cardinals manager Oliver Marmol and will continue to work out in Busch Stadium with hopes of a rehab assignment coming next week. (Updated May 18)
OF Dylan Carlson (left ankle sprain): Carlson has been placed on the 10-day IL retroactive to May 15. Carlson experienced difficulty running at full speed and hitting left-handed in testing. Marmol said the club felt the timeline provided by the injured list aligned with his recovery so opted to place him there rather than wait out the injury. (Updated May 18)
LHP Packy Naughton (left forearm strain): Was moved from the 15-day IL to the 60-day IL after his bullpen session on May 16. Manager Oliver Marmol indicated that the 60-day timeline reflected the amount of time it would take not only for Naughton to recover but to go out on rehab assignments before returning to the major leagues. (Updated May 18)
RHP Jake Woodford (right shoulder inflammation): Woodford threw a bullpen session Saturday and came out well, per Marmol. Woodford is on the 15-day IL. (Updated May 21)
Check back in to stltoday.com this afternoon and evening for coverage of the game.


2023-05-25 15:30:00