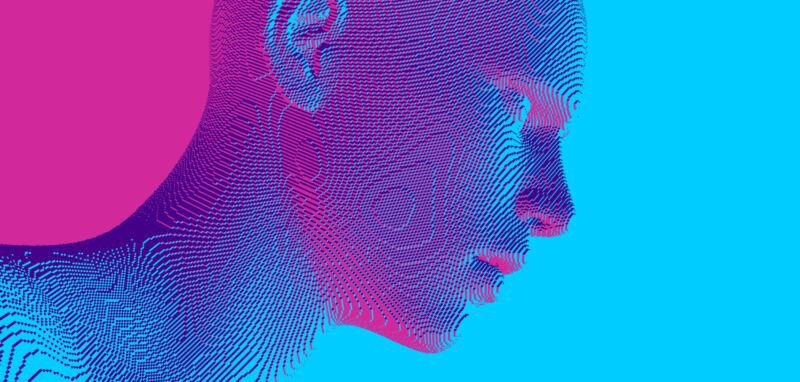 As generative AI technologies like GPT-4 and Midjourney have rapidly gotten more sophisticated and their creative use has exploded in popularity, the US Copyright Office has issued guidance today to clarify when AI-generated material can be copyrighted.
Guidance comes after the Copyright Office decided that an author could not copyright individual AI images used to illustrate a comic book, because each image was generated by Midjourney—not a human artist. In making its decision, the Copyright Office committed to upholding the longstanding legal definition that authors of creative works must be human to register works. Because of this, officials confirmed that AI technologies can never be considered authors.
This wasn't the only case influencing new guidance, but it was the most recent. Wrestling with the comic book's complex authorship questions helped prompt the Copyright Office to launch an agency-wide initiative to continue exploring a wider range of copyright issues arising as the AI models that are used to generate text, art, audio, and video continue evolving.
The guidance offers some specifics on what isn't copyright eligible when it comes to AI works generated solely by prompts—with no modifications made—which the Copyright Office likens to giving "instructions to a commissioned artist." These works lack human authorship and, therefore, won't be registered.
When "AI technology receives solely a prompt from a human and produces complex written, visual, or musical works in response, the 'traditional elements of authorship' are determined and executed by the technology—not the human user," the guidance explains. "Based on the Office's understanding of the generative AI technologies currently available, users do not exercise ultimate creative control over how such systems interpret prompts and generate material."
However, as in the Midjourney case, an author who arranges generative AI into a specific sequence—like designing the layout for a comic book—can potentially copyright that sequence of images, if the arrangement is "sufficiently creative." Similar logic applies if an author or artist has modified AI-generated materials, and "the modifications meet the standard for copyright protection." Examples could be modifying an AI image in Adobe Photoshop, or altering AI-generated audio by using guitar pedals, the guidance says.
It's clear, though, that the Copyright Office is only in the earliest stages of navigating these complex cases, and guidance remains somewhat vague. Ultimately, officials considering whether AI-assisted works were conceived by humans or by machines will reach decisions on a case-by-case basis, guidance says.
"The answer will depend on the circumstances, particularly how the AI tool operates and how it was used to create the final work," the guidance says.
Any AI-generated content must be disclosed
Perhaps the most significant aspect of the guidance is an author's "duty to disclose the inclusion of AI-generated content in a work submitted for registration."
When registering works, authors must distinguish which content is human-authored and which content is AI-generated. If applicants aren't sure how to refer to the AI-generated content, the Copyright Office recommends providing a general statement that the work contains AI-generated content. That will prompt the office to follow up to help each author fill in the blanks in an application.
For artists who have pending applications or have already registered works that contain AI-generated content, the Copyright Office suggests correcting the public record by submitting a supplementary registration. Any failure to accurately reflect the role of AI in copyrighted works could result in "losing the benefits of the registration," the office warned. That could leave works vulnerable to being copied, with little or no legal recourse for copyright infringement claims.
Failure to disclose AI-generated content is the only type of infringement discussed in the guidance. Critics like Alex J. Champandard, a co-founder of Creative.ai—a group of hackers and artists interested in generative AI—tweeted to say that current guidance puts authors in a precarious catch-22 situation.
"By disclosing the AI, you're opening yourself up to infringement, but by not disclosing AI, it's safer but in violation of [the US Copyright Office]!" Champandard's tweet suggested.
Ars couldn't reach Champandard to discuss other concerns his group has about the guidance.
More guidance coming in 2023
The Copyright Office knows it has a lot more work to do to fully clarify when AI-assisted content is eligible to be registered. To that end, it has planned a series of listening sessions in April and May to field public input. The office also launched a webpage dedicated to posting updates on AI news and events, so it's easier to keep up with guidance as rules are updated.
On April 19, listening sessions kick off with an event dedicated to AI-generated literary works. That's followed by a session on visual arts on May 2, audiovisual works on May 17, and music and sound recordings on May 31.
Artists, creative industry stakeholders, AI developers, AI researchers, and lawyers are all encouraged to register to attend these sessions. But because attendance will necessarily be limited, the Copyright Office has also indicated in today's published guidance that there will be additional opportunities for stakeholders to weigh in beyond attending these sessions.
"The Office intends to publish a notice of inquiry later this year seeking public input on additional legal and policy topics, including how the law should apply to the use of copyrighted works in AI training and the resulting treatment of outputs," the guidance says.
It will likely be a daunting task evolving guidance, but Nora Scheland, a public affairs specialist for the US Copyright Office, told Ars that the office is "excited" about launching a wider initiative exploring AI and will "look forward to public input and feedback throughout the coming months."




2023-03-16 20:36:10